Central University of Jammu (CUJ) is a Central University, located in Jammu (Jammu & Kashmir). This University was established in the year 2011 under Central Universities Act, 2009. It is Affiliated to Government of India (GOI) and Approved by University Grant Commission (UGC), New Delhi. The University offers UG, PG, PhD, Diploma, PG Diploma & Certificate Programme in Various Specialization.

Vision :
* To be a leading Centre of higher learning, integrating culture, knowledge, philosophy, science and value system of our heritage with modern and emerging concepts, skills, technology and management practices.
Mission :
* Impart education which in its breadth and scope represents the three main symbols in our logo; iridescent like the rising Sun, immortal as the Banyan Tree and infinite like the Sky.
* Inculcate self confidence; which when combined with disciplinary study, leads to faith in one's strength and conviction.
* Develop talent for sustainable growth in academics, administration, business and research by laying emphasis on organized thought, self-discipline and discriminative faculty.
* Encouraging inter-disciplinary focus, as also collaborative research with leading Institutions aimed at the optimum development of human resource and integration of new ideas and innovations.
Schools & Departments :
1. School of Business Studies
Department of Human Resource Management & Organizational Behaviour
Department of Tourism and Travel Management
Department of Marketing and Supply Chain Management
2. School of Basic and Applied Sciences
Department of Mathematics
Department of Computer Science and Information Technology
Department of Physics and Astronomical Sciences
Department of Chemistry and Chemical Sciences
Department of Nano Science and Material
3. School of Education
Department of Educational Studies
4. School of Humanities and Social Sciences
Department of Economics
Department of Public Policy and Public Administration
Department of Social work
Centre for Comparative Religion and Civilization
5. School of Languages
Department of English
Department of Hindi & Other Indian Languages
6. School of Life Sciences
Department of Environmental Sciences
Department of Zoology
Department of Botany
Centre for Molecular Biology
7. School of National Security Studies
Department of National Security Studies
8. School of Knowledge Management, Information and Media Studies
Department of Mass Communication and New Media

Facilities :
Library, Laboratory, Hostel, Canteen, Indoor & Outdoor Sports, Play Ground, Conference Hall, Seminar Hall, Lecture Hall, Common Room, Auditorium, Computer Lab, Internet, Gymnasium, ICT Lab, Medical Facility, Coaching class for Competitive exams, Etc.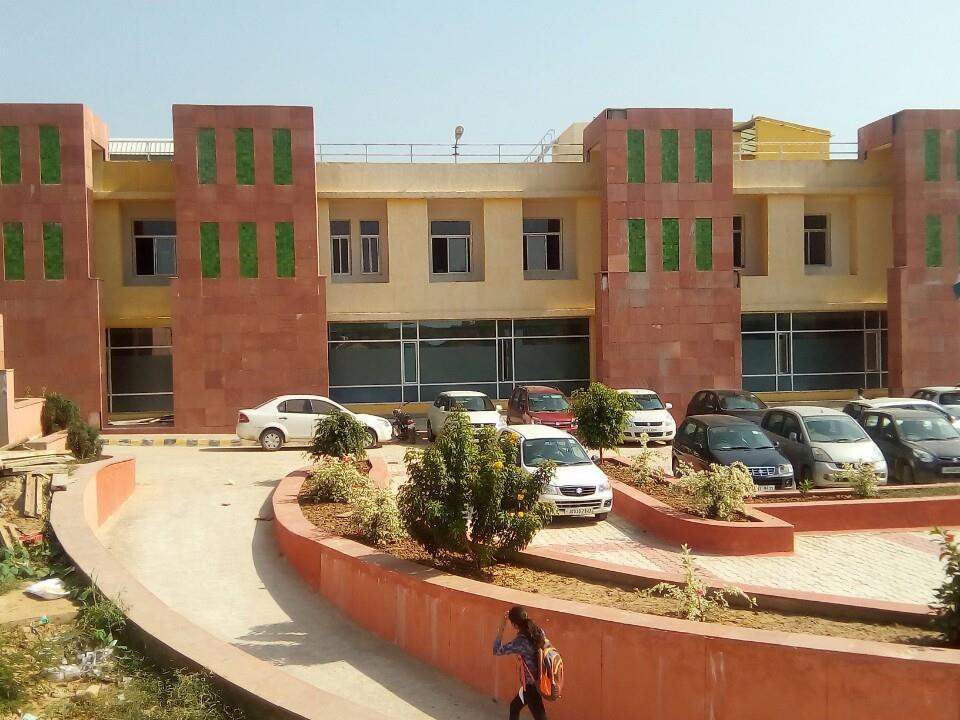 Administrative :
Chancellor - Sh. Gopalaswami Parthasarathy
Vice Chancellor - Dr. Sanjeev Jain