Dr. Vasantrao Pawar Medical College, Hospital & Research Centre (DVPMCHRC) is a Private College, located in Nashik (Maharashtra). This College was Established in the year 1990 by Maratha Vidya Prasarak Samaj, Nashik. Affiliated to Maharashtra University of Health Sciences (MUHS), Nashik and Approved by MCI, New Delhi. College offers UG, PG & Fellowship Programmes in Various Specialization. Formerly It was Known as NDMVP Samaj Medical College.

Motto :
"BAHUJAN HITAAY BAHUJAN SUKHAAY"
Vision :
Institute aims to nurture students with knowledge, skills, and attitude essential to make them competent physician sensitive to their social responsibility and environment serving humanity in a manner that is worthy of the trust placed in them.
Mission :
* To be a leader in the field of medical education through rigorous implementation of the course along with innovative teaching-learning practices.
* To set the benchmark for quality education.
* To enhance research practices among the staff and students.
* To improve the services for society at large
Core Values :
* Quality Assurance
* Discipline and Accountability
* Transparency and Punctuality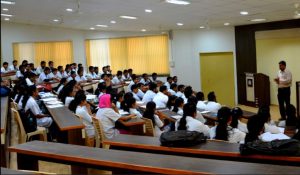 Departments :
1. Anatomy
2. Physiology
3. Biochemistry
4. Pharmacology
5. Pathology
6. Microbiology
7. Forensic Medicine & Toxicology
8. General Medicine
9. Pediatrics
10. Community Medicine
11. Respiratory Medicine
12. Dermatology, Venereology & Leprosy
13. Psychiatry
14. Radio Diagnosis
15. General Surgery
16. Obstetrics and Gynecology
17. Orthopedics
18. Ophthalmology
19. Anesthesiology
20. Dentistry
21. Otorhinolaryngology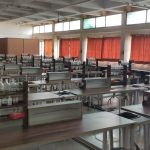 Facilities :
Library, Laboratory, Computer Lab, Girl's & Boy's Hostel, Canteen, Mess, Gym, Indoor & Outdoor Sports, Play Ground, Conference Hall, Seminar Hall, Common Room, Bank, ATM, Transportation, Hospital, Etc.