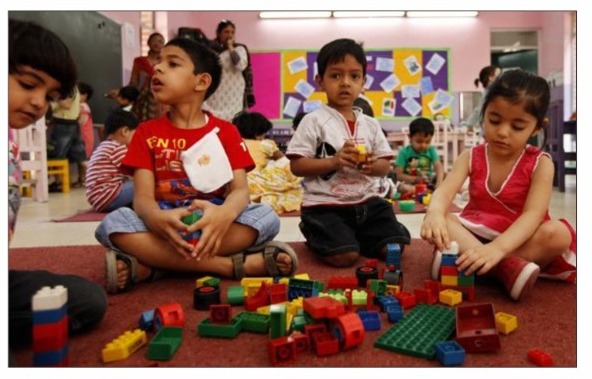 AIMS
Our aim at Ankur Global is to liberate, empower and motivate the children to use their individual gifts with confidence, creativity and generosity in loving and responsible service. At Ankur Global we work hard to give the children opportunities to develop as intelligent, confident, wise and lovable young people. We strive to provide an education with " something more".
VISION
Ankur Global's vision is to be continually recognized as one of the most inspirational and nurturing educational establishment in the region, where our children are given the opportunity to discover and pursue their dreams. Our mission is to provide our children with high quality education and individualized care, delivered by our motivated, dedicated and compassionate educators.
We Recognize Individual Learning Styles
We recognize that children are unique and learn at different rates and in different ways. We create a classroom environment that respects the individual needs of each child and provides a flexible schedule based on these needs.
Children learn through direct, hands-on experiences with people, objects, events, and ideas. At Ankur Global we create multiple opportunities for active and participatory learning by way of field trips, experiments, classroom projects, drama and roleplay and music.
| | |
| --- | --- |
| Address | Machuatoli Chowk, Bari Path, Patna - 04 |
| Affiliated to | Play School Play School |
| Email | ankurglobal.pre@gmail.com |
| Website | www.ankurglobal.com |
| Contact No | Please fill the form below to see. |
| For | Boys + Girls (Co-ed) |
| Class Upto | Playgroup to Kindergarden |
| Type | Private |
| Fee | 1500-2000 |
| Admission Fee | 15500 |
| Session | April to March |
| Strength | 200 |
| Indoor Game | Yes |
| Non Ac Facility | Yes |